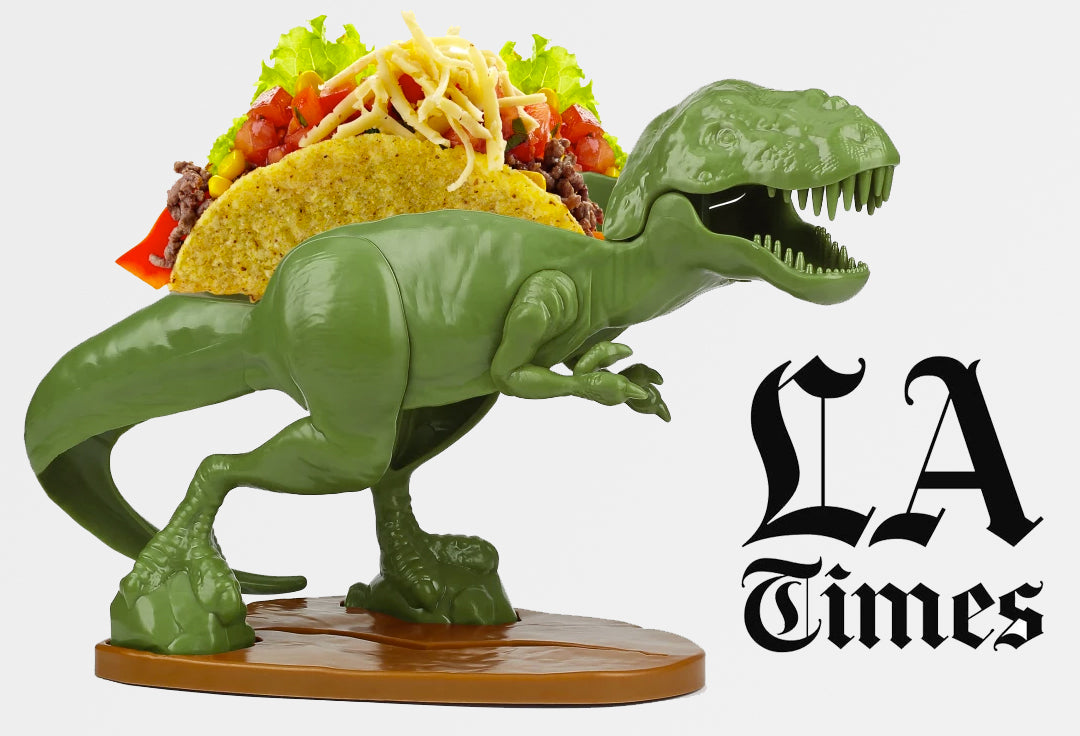 LA Times - 5 tasteful objects and one Tacosaurus
 "There is the discriminating shopper, and then there's the type (me) who hits the internet in the middle of the night after one too many margaritas. For that slightly addled, yet discerning, consumer, behold the Tacosaurus by Funwares. It's a dinosaur. It's a taco holder. And as far as I'm concerned, it's definitely sculpture. (How did Jeff Koons not think of this?) It's also the kind of thoughtful gift the recipient is bound to never forget.
Not interested in the Tacosaurus? Look for the famous Tricerataco. Steve Martin recently tweeted about it."